In January 2014 Guy Gampell attended the BES Expo in Delhi and also visited Colombo for purpose of dealer training and to take a workshop for broadcasters.

In Delhi, building on the efforts of last year we were showing for the first time v2 series BW Broadcast transmitters, along with the established range of audio processors and RDS encoders.
(above is Naresh Dhawan of Setron and Guy Gampell).
Also at the show Gampell launched the new codec from Broadcom, the C211MP, the "codec which keeps your link alive" a rare concept where the redundancy features of the codec go as far as actually protecting the link itself, meaning the ADLS modems and even a back up codec are all kept alive in the event of an outage. More details can be found here.

On to Colombo where on Thursday 17th January Gampell met with EAP Networks, Buddhist TV, ABC Networks and SLBC before taking a workshop the next day hosted by Peoples Media Network.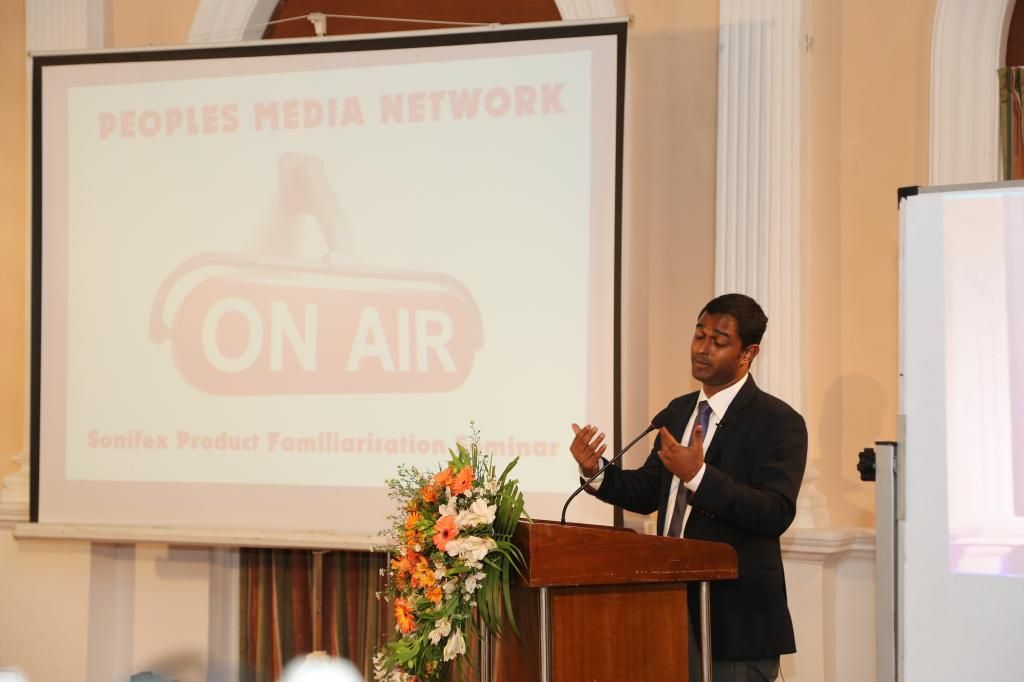 Here Mr Vidjitha Wijesuriya opens the workshop with an introduction of Peoples Media Networks role as an equipment provider, a service provider and also a provider of Common User Facilities (such as transmission sites)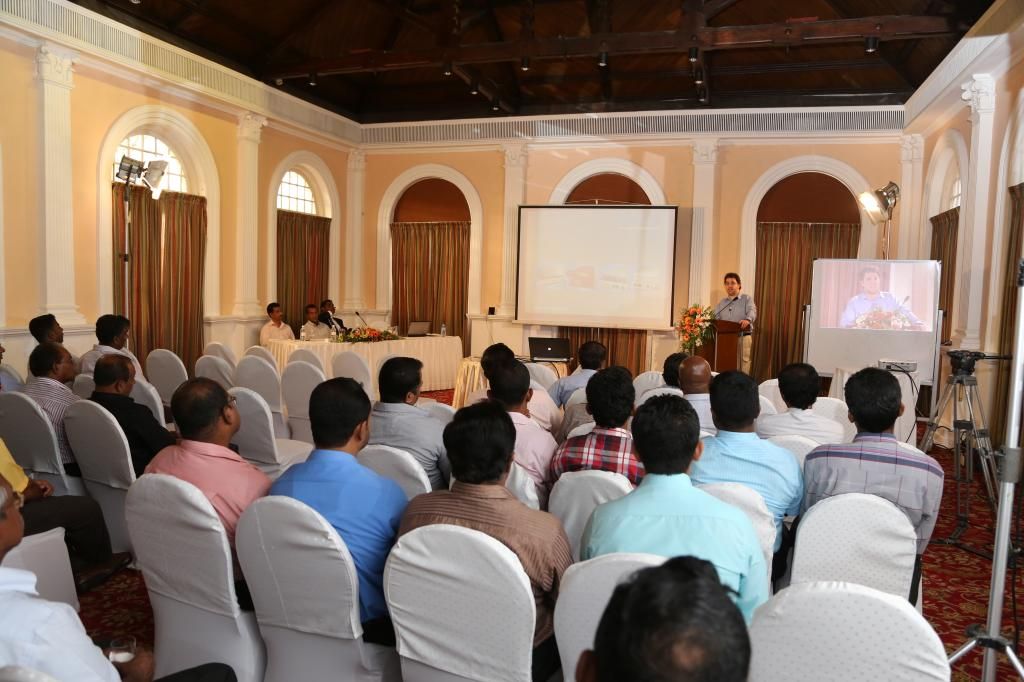 Peoples Media Network are a new operation spun out of East West who have many years of experience and interests in the broadcasting market, and this was the first such Product Familiarisation Seminar to be arranged.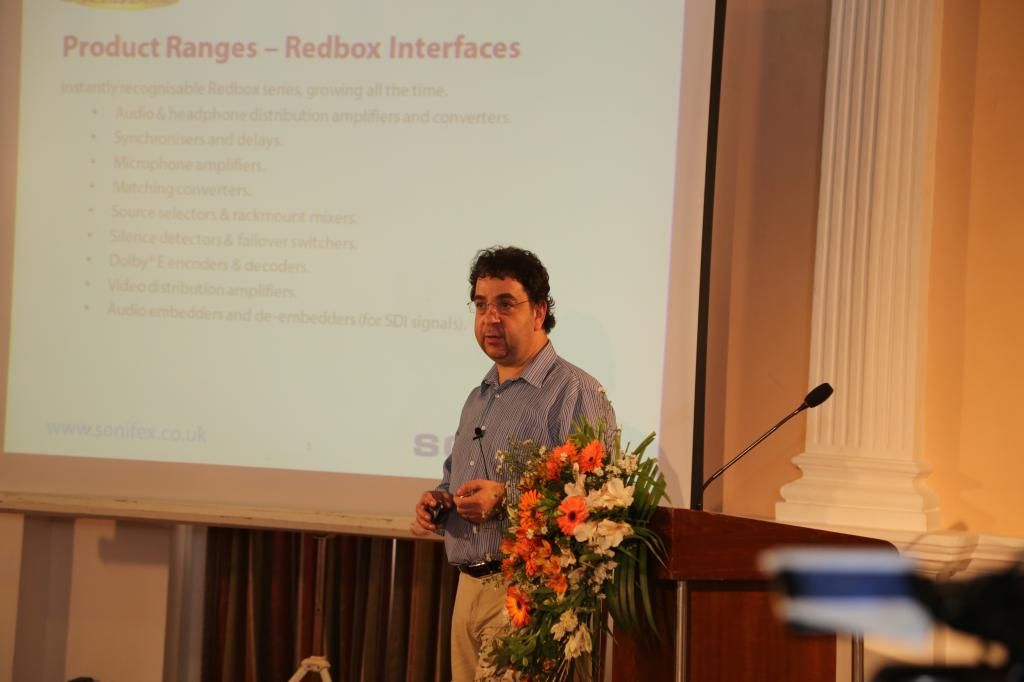 Go back to Broadcast Asia 2013 news
On taking the floor, Gampell presented end to end solutions for the radio broadcaster, commencing with Sonifex studio productions
Guy Gampell (Asia Pacific Sales Manager), delivering
Product Familiarisation Workshop
hosted by Peoples Media Network
Next was to cover the STL, introducing Broadcom to the market and the C211MP codec.
With the broadcast signal safely delivered to site, Gampell talked the attendees through the range of BW Broadcast transmitters, RDS encoders and audio processors.
Within 2014 or 2015 the regulator in Sri Lanka will propose either DVB-T2 or ISDB-T for digital terrestrial television delivery, and Gampell was happy to introduce ONEtastic transmitters for this application. The ONEtastic transmitters are dual cast, meaning you can install such a transmitter operating in analogue mode, and later with firmware only update change over to digital, the transmitters (from 15w to 3000w) support both ISDB-T and DVB-T2 by way of different firmware installations so are perfect for such a market where the final choice of technologies is uncertain.

After the workshop a very nice social event follow with food, drink and much exchanging of information, approximately 45 broadcasting engineers were in attendance.
Full video of the event is available here.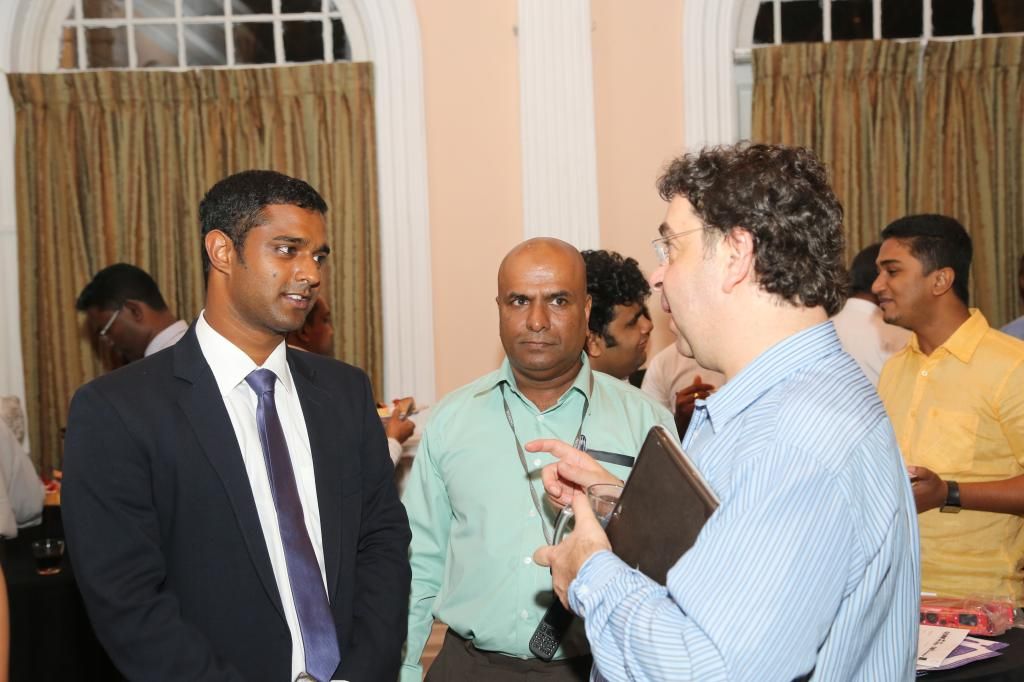 Next, read about Gampell's first visit to Myanmar here.